Hello Robertson families! Reminder that our Spooky Skelebration is tomorrow night from 6-8pm. Tickets can still be purchased online or at the event. There will be raffles, fun school store items for sale and the 5th grade will be selling popcorn as a fundraiser for their class! Lastly, please be sure costumes are school appropriate (no toy guns/swords/etc). Looking forward to a fun night! Brian Dillon, Principal

PINK DAY ROBERTSON ELEMENTARY SCHOOL Wear pink & show your PINK SPIRIT to Support Breast Cancer Awareness Month This Year let's not only be dressed 100% PINK, but let's raise lots of money to FIGHT Cancer on Wednesday 10/12! [Remember to share your photo(s) on the PTO page too] PINK will cheer on the many Robertson staff and families doing the walk-a-thon on Sunday 10/16 Donations, in any amount, may be made to our Team 'Live for Today' Via the following link or QR code, as well as cash or check, made out to ACS memo line Live for Today Team Team: Live for Today, Making Strides Thank you for your support!

NO SCHOOL MONDAY, 9/26/22 In observance of Rosh Hashanah
Hello Robertson Families, I am emailing to let you know the Book Fair Makeup day will be on Friday in case your child missed it during library class this week (there are still a few classes that are having library\book fair today and Friday). So if your child missed Book Fair this week they will have another chance to purchase items on Friday. We also have the Book Fair at Open House tonight - so feel free to come and purchase items at that time as well. Have a great day! Brian Dillon, Principal


NO SCHOOL MONDAY!!! 9/5/22 Labor Day

Welcome Back Raptors!!!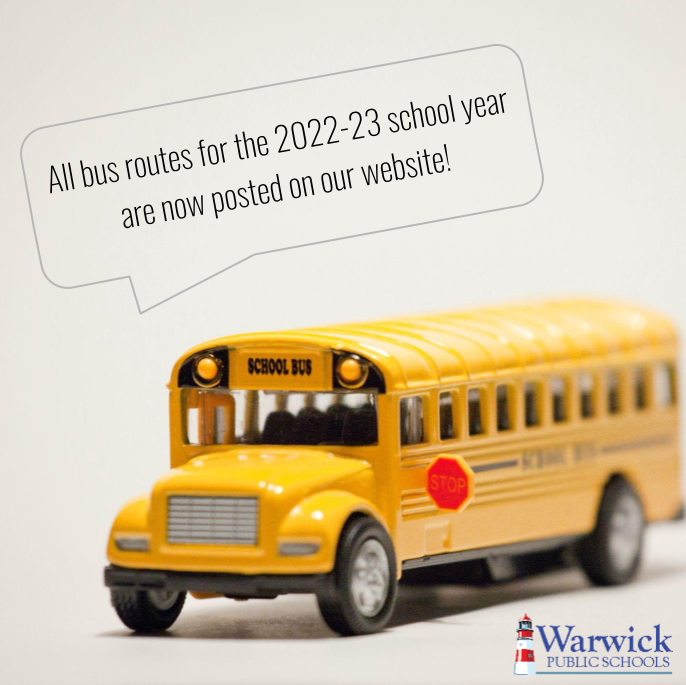 Update! Over the summer months, repairs for elementary students were designated to our 4 secondary schools--Shout Out & Thank You to the staff members who made this possible! Chromebook repairs will now be processed directly through your child's individual school again.

DYK, for students entering 1st-8th, iReady is a summer learning requirement? Continuing to build on and reviewing material is great exercise for our brains! Keep up the great work! Questions?
iready.helpdesk@warwickschools.org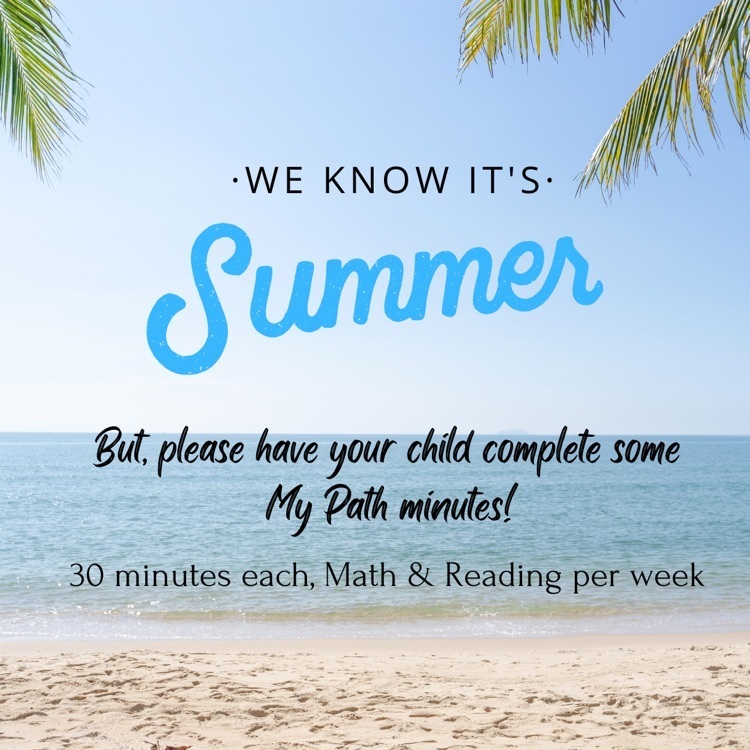 EXCITING NEWS! Our NEW website and app are ready! Visit warwickschools.org and check it out! Watch this brief video for more info on the app
https://youtu.be/8NIY6oIPIfY
We are so pleased to bring WPS into the 21st century and make staying connected as easy as one click!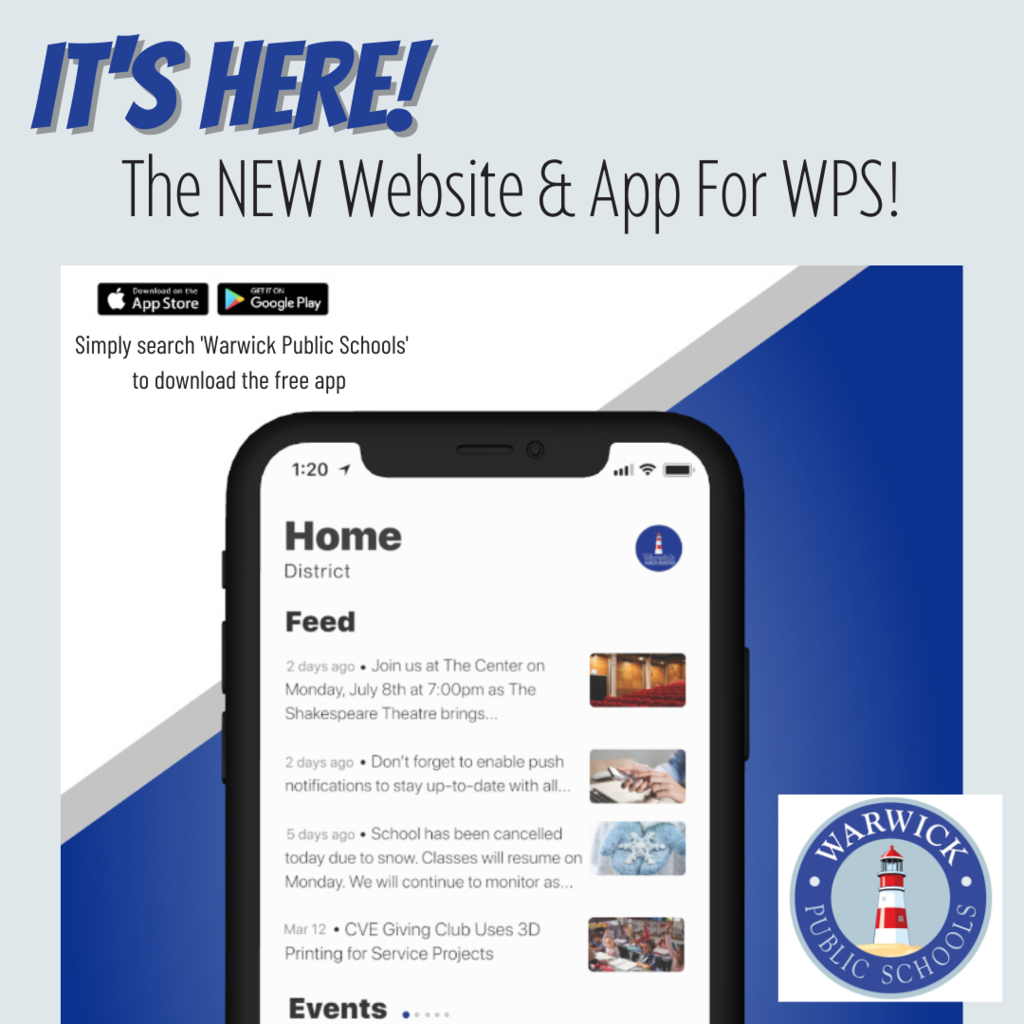 Laying low indoors during this heatwave? Take a few minutes to log into/create your TITAN Family Portal > family.titank12.com Please fill out the meal application, even if you plan to send meals from home, by doing so we receive increased funding for our schools and community!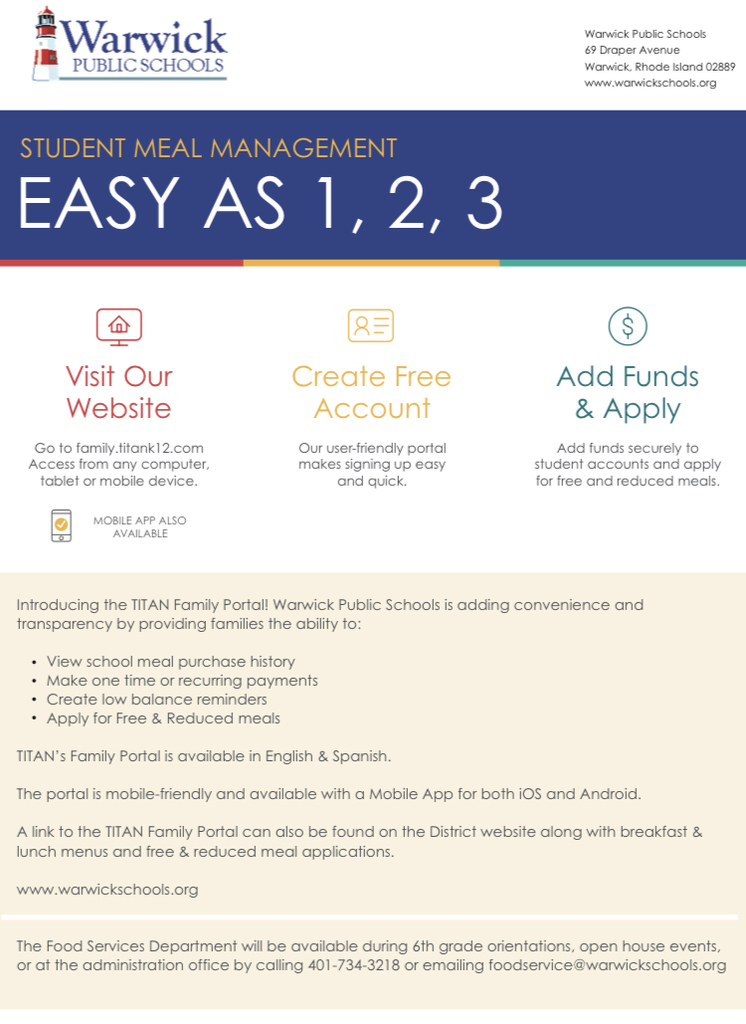 Transportation updates will be available at the end of August!

HAVE A GREAT SUMMER!!!